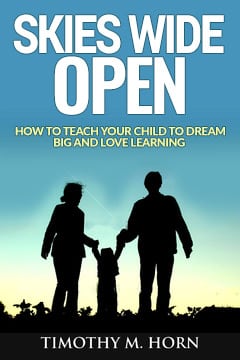 Skies Wide Open: How To Teach Your Child To Dream Big And Love Learning
Now Available – Get Your Copy On Amazon
Each child has the ability to learn and succeed. Children who began the early grades with the promise of great success sometimes seem to fall by the wayside as the difficulty of the work and the expectations of the teachers change. If, as a parent, you look forward to the day your child comes home smiling and speaking joyously of all the things he or she has learned at school, you've chosen the right book.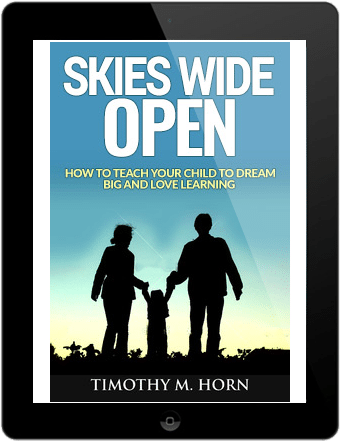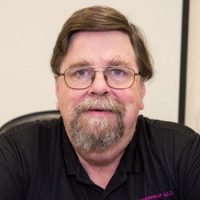 The only National Guild of Hypnotists (NGH) Board Certified and Certified Instructor in Prince William County, Tim was a public school teacher for twenty years. Active in fundraising and advocating educational reform, Tim was well-known for his commitment to his students and to the greater good of children in his classrooms and the larger community. After retiring, Tim continued to exercise his passion for teaching, this time as a solopreneur, educator, trainer, speaker, writer and hypnotherapist.
Sign up for updates on the Skies Wide Open and related events/workshops.